Quartz glass tube includes: transparent quartz tube, milky white quartz tube, quartz rod, quartz sleeve, quartz sheet, quartz instrument, all kinds of quartz elbow, spherical quartz tube, special-shaped quartz tube and all kinds of color quartz tube.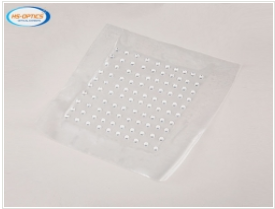 The transparent quartz tube includes various ordinary specifications of transparent tube, ultraviolet filtering quartz tube, ozone free quartz tube, etc., with an outer diameter of 1.5-160mm, a wall thickness of 0.5-15mm and a length of 10-3000mm.
The SiO2 of transparent quartz tube is more than 99.9%, the geometric size, chemical stability, thermal stability, thermal denaturation resistance and crystallization resistance are excellent, and the optical transmittance is more than 93%; The hydroxyl of the dehydroxylation tube is less than 10ppm. After vacuum dehydroxylation, the hydroxyl can be less than 5ppm. It is suitable for low hydroxyl products such as high-pressure mercury lamp, sodium lamp and metal halide lamp.
Opal tubes are mainly used in the manufacture of heating tubes, heating tubes and far-infrared tubes; The pearlescent quartz opal tube adopts a new process. The tube surface is like the surface of pearl, and its performance is better than that of ordinary opal tube. It can filter out the ultraviolet at the wavelength of 190-320nm harmful to human body in the ultraviolet spectrum band, which is suitable for the manufacture of environmental protection light source.
In contrast to the ultraviolet filter tube, the ozone free tube can be applied to ultraviolet light with a wavelength of about 253.7 nm. It is the main raw material of ozone free ultraviolet sterilization lamp. It is widely used for sterilization of medical devices, water treatment, food hygiene and so on.
The diameter range of quartz casing is 8-120mm. It has single opening, double opening, round head, flat head and other shapes, as well as processing such as expanding, shrinking, flanging and sanding. It has the characteristics of high temperature resistance, corrosion resistance, light transmittance, moisture-proof and riot prevention. It is widely used in the manufacturing of aquarium thermostat, disinfection equipment, heating pipe, water treatment, golden lamp and other products, environmental protection, health Chemical industry and other fields.
The quartz bubble shell has the specification, diameter of 8-180mm and shape. According to the customer's requirements, the bubble shell can be connected with a capillary tube for exhaust. It has high temperature resistance and good light transmittance. It is mainly used for the manufacture of JC, JV, h1-h7, stage lamp, high-pressure mercury lamp, sodium lamp, metal halide lamp and other products.
Quartz water jacket is mainly used in printing and packaging processing industry - UV curing. UV curing is a very reliable curing technology that can replace hot air dryer and other drying technologies. It has been widely used in printing and packaging processing industry.